Kadence Blocks Pro
Sale!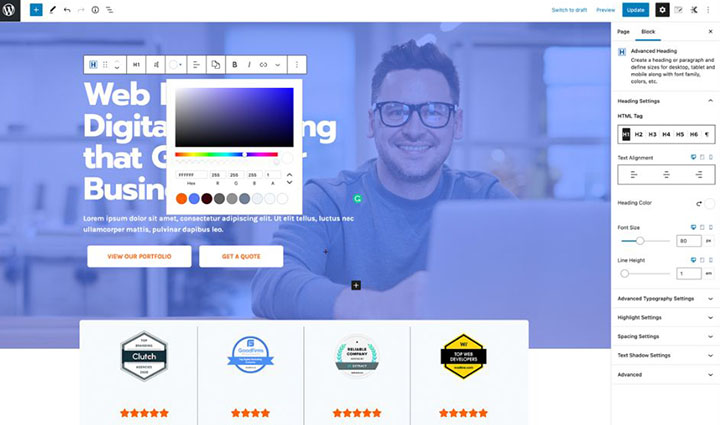 Product Details
Quality checked by Gutenberg Market
12 months of updates & support
Sold by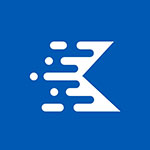 Buy now
Preview
Product Description
Create stunning WordPress sites with ease!
Kadence Blocks is without question one of the best Gutenberg editor toolkits to enhance the experience and functionality of the native WordPress block editor. It has a superb team behind it who are constantly pushing it to the next level.
This revolutionary block plugin currently has over 300k users, each now making fast-loading, responsive and beautiful websites with the help of their awesome plugin. Kadence Blocks is extremely easy to use and you can get professional-looking results without any coding knowledge at all.
Kadence Blocks Pro currently has 27 blocks, 12 of which are premium and only available in the pro version. There are also pro only features such as page-specific CSS & JS, animate on scroll and dynamic content to name a few. All features and blocks are listed below.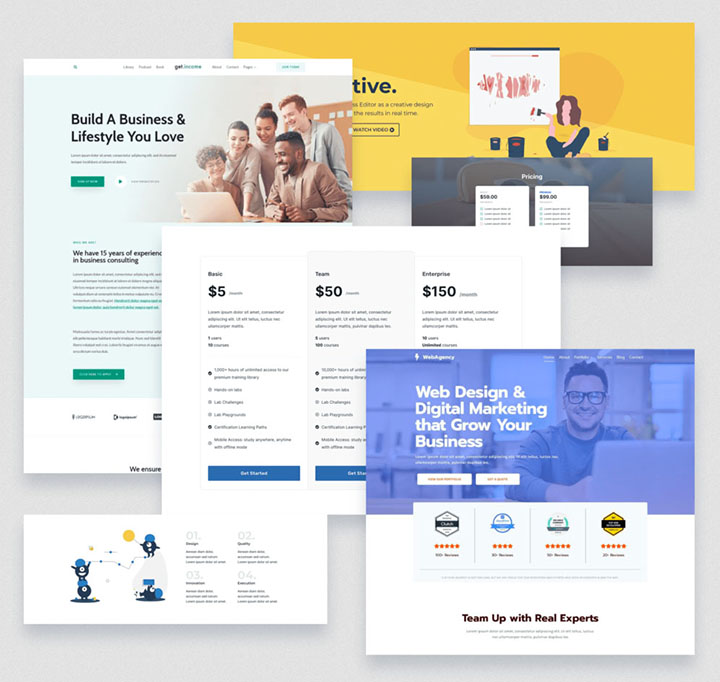 Reasons to choose Kadence Blocks
Intelligent Load
Kadence Blocks only loads CSS or Javascript when you need it and only for the blocks you are using on a specific page.
Responsive Controls
Tweak your design for each screen size. Edit tablet and mobile settings while previewing in the WordPress editor.
Layout Controls
Build any layout you can imagine and control it for any size with our row/layout block.
Typography Controls
Choose from 900+ google fonts and design your site with complete typography control.
1500+ SVG Icons
Adjust everything from size, color, and even stoke width. Plus they load fast because no font-family is loaded!
Color and Background Controls
Gradients, Overlays, Blends, Parallax Backgrounds, Borders, etc. You can control all the design settings!
Configurable Defaults
Make development a breeze. Once the default settings are defined every time you add a block those settings will automatically be applied.
Setting Visibility Controls
Hide block settings from certain user roles so they can focus on content and you can keep them out of the block designs.
Spacing Controls
Control paddings and margins for your blocks in whatever units you like. Customize responsively for precision spacing and design.
Pro ONLY Features
PRO: Animate on Scroll
Create a beautiful experience for your visitors with on-scroll animation to reveal your content in an engaging way.
PRO: Custom Icons
Never be without the perfect icon, with custom icons you can upload your own custom icon or an entire set.
PRO: Dynamic Content
Dynamically pull in custom fields into your blocks for powerful site control. Really useful for hooked elements.
PRO: Custom Fonts
Create the perfect design with the perfect font. Easily upload a custom font or use Adobe Fonts.
PRO: Premium Design Library
Speed up your development with access to all of the premium design library items and starter sites.
PRO: Page Specific Scripts
Need to add custom tracking script to a single page or post, now you can right in the editor tools.
Built responsively to look great on all devices
The native WordPress block editor lacks responsive settings which can prevent you from achieving the perfect result on all screen sizes. Kadence Blocks solves this by providing responsive settings which you can toggle between to change the appearance of each block at different breakpoints.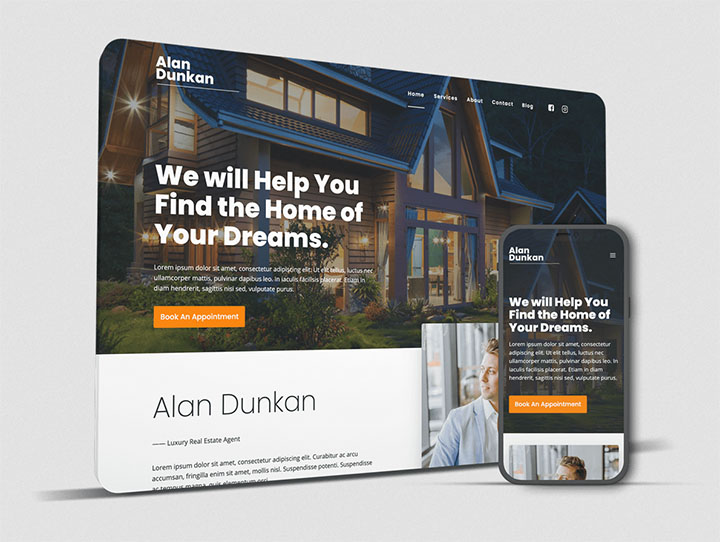 The WordPress page builder you've always wanted
Create meaningful content easier with our super-powered block editing toolkit. Kadence Blocks provides you with the tools to create unique layouts with ease, with all the controls, settings and functionality that you've been wishing for. Level-up the native WordPress block editor today and equip yourself with the tools to build limitless possibilities.
Build visually striking pages with the drop-in design library
Our prebuilt design library allows you to launch projects at lightning-fast speeds by simply dropping in ready-to-go sections and tweaking to suit your needs. Browse by category or search to find the layouts you need. You can adjust all of our prebuilt designs however you like to match your style. Getting inspiration has never been so easy and it's literally just one click away from dropping it straight into your website.
Ultra-fast websites with intelligent code
A concern of many developers and users when using a block toolkit like Kadence Blocks is that it will slow down their website. Rest assured that Kadence Blocks was built with intelligent code which makes it as lightweight as possible and keeps your sites running super fast.
It does this by only loading what you are using on each page. For example, if you are not using Kadence Blocks on a page, then nothing from their plugin will load. Also, if you are only using their Accordions block on your homepage, then only the resources for the Accordions block will load. This is the power of intelligent loading which keeps your website free from code bloat – happy days!
Beautiful custom blocks with unlimited possibilities
Each block is crafted with the utmost care and attention to performance, accessibility, and extensibility. They are not just preset-styled items, but powerful tools to create meaningful content with unlimited possibilities.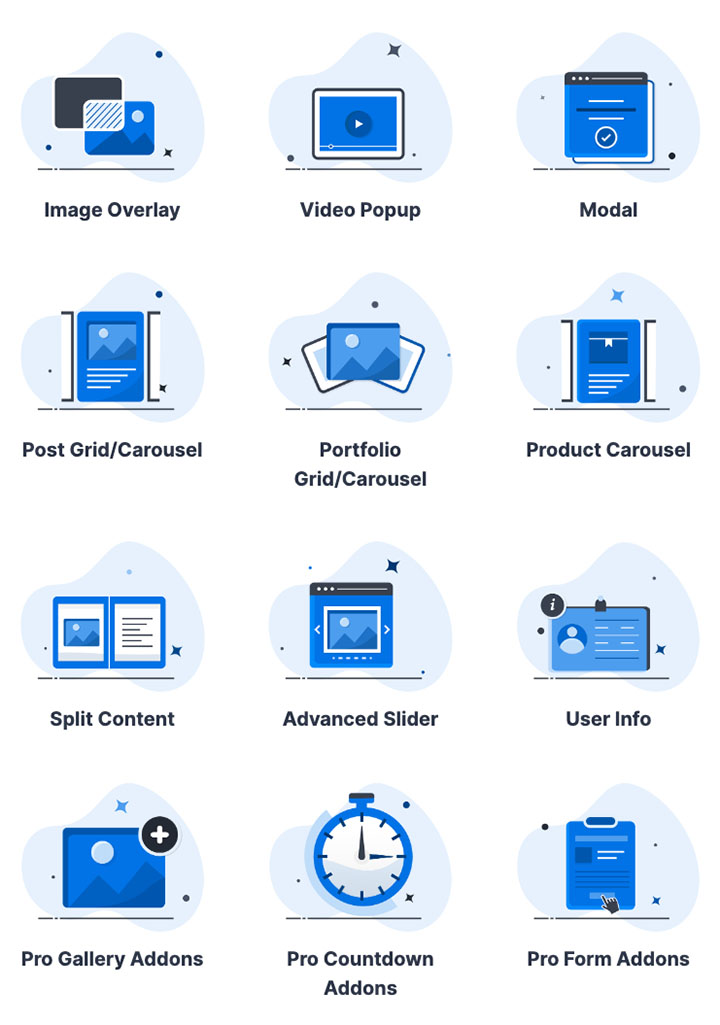 See Why Pro is Better
Compare Kadence Blocks vs Kadence Blocks Pro
| | | |
| --- | --- | --- |
| Custom Features | Free | Pro |
| Design Library | | |
| Intelligent Load | | |
| Responsive Controls | | |
| Layout Controls | | |
| Typography Controls | | |
| 1500+ SVG Icons | | |
| Color and Background Controls | | |
| Configurable Defaults | | |
| Setting Visibility Controls | | |
| Spacing Controls | | |
| Animate on Scroll | | |
| Custom Icons | | |
| Dynamic Content | | |
| Custom Fonts | | |
| Pro Design Library Items | | |
| Page-Specific CSS and JS | | |
| | | |
| Custom Blocks | Free | Pro |
| Row Layout | | |
| Advanced Heading | | |
| Advanced Gallery | | |
| Tabs | | |
| Accordions | | |
| Countdown | | |
| Table of Contents | | |
| Testimonials | | |
| Info Box | | |
| Posts | | |
| Icon List | | |
| Icons | | |
| Form | | |
| Advanced Button | | |
| Spacing/Divider | | |
| Post Grid/Carousel | | |
| Product Carousel | | |
| Portfolio Grid/Carousel | | |
| Image Overlay | | |
| Modal | | |
| Split Content | | |
| Video Popup | | |
| User Info | | |
| Advanced Slider | | |
| Pro Gallery Addons | | |
| Pro Countdown Addons | | |
| Pro Form Addons | | |
Level up today with Kadence Blocks Pro
Kadence Blocks Pro comes with a 30-day money-back guarantee. No questions asked.

| | |
| --- | --- |
| Current Version | 3.1.11 |
| Last Updated | 17 Jan 2023 |
| WordPress Compatibility | WordPress 5.9+ |
| Compatible Browsers | All |
| Compatible Plugins | N/A |
| Compatible Themes | N/A |
| Known Incompatibilities | None |
Why buy from Gutenberg Market
Largest collection of Gutenberg products
Support for all plugins & themes
Manage your licenses with ease
14 day money back guarantee
Learn more